Covid-19 - Reopening of the wineries
From Monday 11th May 2020, the French wineries will be allowed to reopen to the public. As your health is our priority, a health charter has been drawn up to ensure a pleasant experience in complete safety in the wineries listed on Rue des Vignerons.

Discover below all the answers to the questions you may have:


Can I travel to / in France ?
If you live in France, you have no restriction to go wherever you want within France.

If you live outside France and want to travel to France, for the time being, we advise you not to plan any trip. Indeed, there is too much uncertainty right now concerning the legal authorizations.


What kind of experiences can I book ?

In order to guarantee maximum safety, only wine tastings, guided tours (both walking and bike tours) and meals (picnics, tapas - except in restaurants) can be booked on Rue des Vignerons from 11/05/2020 to 30/06/2020.
How can I know what wineries are opened close to me ?
To make your search easier, you can type in the term "Around me" in the search bar and filter on a specific day to find the list of the closest wineries opened. In fact, they are ranked by distance from your location.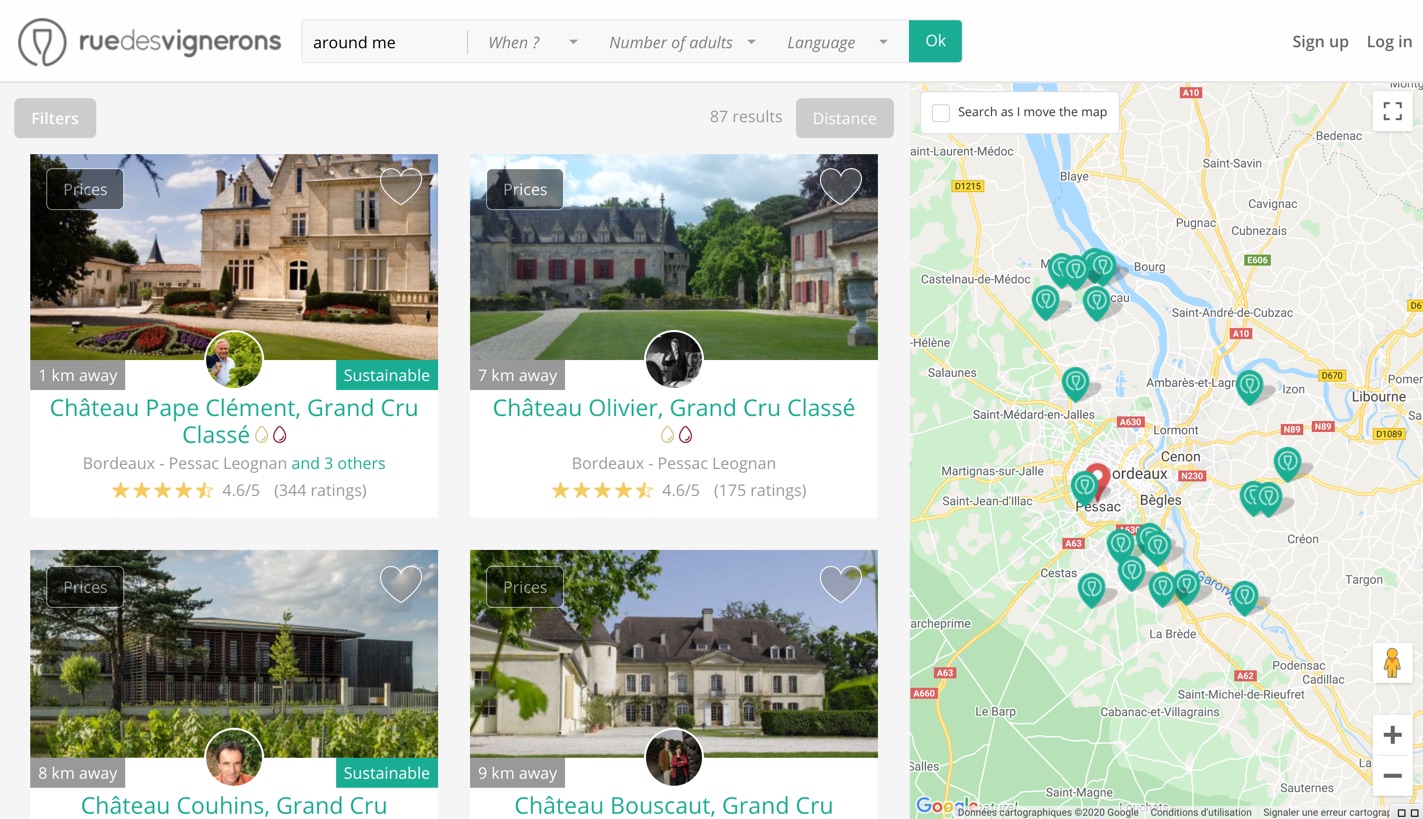 What health measures have been set up by the wineries ?
In addition to the barrier gestures detailed by the French government, the wineries listed on Rue des Vignerons are committed to respecting a health charter drawn up according to the recommendations of "Vin & Société" and inspired by the good practices of the hotel/restaurant sector.
The main measures guaranteeing your safety on site are :
- The limitation of experiences to a maximum of 10 people (including the host)
- The wearing of mask by the employees of the wineries in contact with you
- The adaptation of the visit itinerary and tasting areas to respect the 1 meter social distance.
- The free provision of hydroalcoholic gel and single-use masks for those who do not have any on arrival.
- The systematic cleaning and disinfection between each tasting session of the equipment used
- The provision of a spittoon per person for tastings


What measures should I follow when I visit a winery ?
Respecting the barrier gestures detailed by the French government is particularly important when you are in public places.

Furthermore, we invite you to come equipped with a protective mask and to remove it only when you are invited to do so.
What is the cancellation policy ?
You can cancel your reservation for free until the day of your experience with a simple click from the confirmation email and text message. The winery will then be automatically and instantly notified of this cancellation.
Latest update - 29/05/2020