Rue des vignerons
Book a visit & tasting at Domaine Boursot Père et Fils in the Burgundy wine region, France. ✔️Instant Confirmation ✔️On-site payment ✔️Free cancellation
About the winery
The history of the Boursot family began in 1550 with Guillaume Boursot, who was already a winegrower in Chambolle-Musigny. This last one will generate a lineage of wine growers, from father to son. Today, Romaric and Romuald, representatives of the 15th generation of the lineage, run the Maison Boursot Père et Fils, founded in 1993.
Our estate
...
see more
Winery prices
Activities prices :

20

€ to

30

€
Wine prices :

14€ to 145€
Useful information
Languages spoken : English, French
Payment methods :

Credit card, Bank check, Cash, American Express

Kids area

Motorhome parking
Disabled facilities

Dogs allowed

Picnic area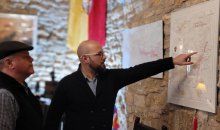 Tasting
"Discovery" tasting
Taste 7 wines selected in order to understand the notions of terroir.
...
More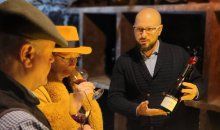 Tasting
"Prestige" tasting
Tasting of 7 wines selected among our most beautiful appellations.
...
More
Winery wines
Bourgogne Chardonnay

2019 - White wine

More infos

Appellation : Bourgogne

Grape variety : Chardonnay

Style : Dry white

Appellation : Bourgogne

Grape variety : Chardonnay

Style : Dry white

ok

Chambolle-Musigny 1er cru "Les Chatelots"

2013 - Red wine

More infos

Appellation : Chambolle Musigny

Grape variety : Pinot noir

Style : Fruity red, Full-bodied red

Appellation : Chambolle Musigny

Grape variety : Pinot noir

Style : Fruity red, Full-bodied red

ok

Chambolle-Musigny 1er cru "Les Lavrottes"

2014 - Red wine

More infos

Appellation : Chambolle Musigny

Grape variety : Pinot noir

Style : Fruity red

Appellation : Chambolle Musigny

Grape variety : Pinot noir

Style : Fruity red

ok

Chambolle-Musigny 1er cru "Les Fuées" Vieilles Vignes

2015 - Red wine

More infos

Appellation : Chambolle Musigny

Grape variety : Pinot noir

Style : Fruity red, Full-bodied red

Appellation : Chambolle Musigny

Grape variety : Pinot noir

Style : Fruity red, Full-bodied red

ok
See more wines
Côte de Nuits-Villages "Les Retraits"

2018 - Red wine

More infos

Appellation : Côtes de Nuits Villages

Grape variety : Pinot noir

Style : Fruity red

Appellation : Côtes de Nuits Villages

Grape variety : Pinot noir

Style : Fruity red

ok

Gevrey-Chambertin

2017 - Red wine

More infos

Appellation : Gevrey Chambertin

Grape variety : Pinot noir

Style : Full-bodied red

Appellation : Gevrey Chambertin

Grape variety : Pinot noir

Style : Full-bodied red

ok

Chambolle-Musigny "Les Nazoires"

2017 - Red wine

More infos

Appellation : Chambolle Musigny

Grape variety : Pinot noir

Style : Fruity red

Appellation : Chambolle Musigny

Grape variety : Pinot noir

Style : Fruity red

ok

Volnay "Les Grands Poisots"

2018 - Red wine

More infos

Appellation : Volnay

Grape variety : Pinot noir

Style : Fruity red

Appellation : Volnay

Grape variety : Pinot noir

Style : Fruity red

ok

Clos Vougeot Grand Cru

2019 - Red wine

More infos

Appellation : Clos de Vougeot

Grape variety : Pinot noir

Style : Full-bodied red

Appellation : Clos de Vougeot

Grape variety : Pinot noir

Style : Full-bodied red

ok

Bourgogne Pinot Noir

2019 - Red wine

More infos

Appellation : Bourgogne

Grape variety : Pinot noir

Style : Light-bodied red, Fruity red

Appellation : Bourgogne

Grape variety : Pinot noir

Style : Light-bodied red, Fruity red

ok

Vosne-Romanée Vieilles Vignes

2020 - Red wine

More infos

Appellation : Vosne Romanée

Grape variety : Pinot noir

Style : Fruity red, Full-bodied red

Appellation : Vosne Romanée

Grape variety : Pinot noir

Style : Fruity red, Full-bodied red

ok
Localisation
Boursot Père et Fils, 7 Rue de la Fontaine, 21220 Chambolle-Musigny
Get my itinerary