Rue des vignerons
Book a visit & tasting at Château Tournefeuille Tour in the Bordeaux wine region, France. ✔️Instant Confirmation ✔️On-site payment ✔️Free cancellation
About the winery
The winery Chateau Tournefeuille is beautifully situated on top of a clay-gravel outcrop where a wonderful panorama covers the vines of Pomerol and the Saint-Emilion village.
Illuminated during the afternoon by the sun from South, and the evening by a nice orange sunset, this natural hill overlooks the Barbanne valley, small river bordering
...
see more
Winery prices
Activities prices :

8

€ to

29.5

€
Wine prices :

14€ to 53€
Useful information
Languages spoken : English, French
Payment methods :

Credit card, Bank check, Cash

Kids area

Motorhome parking
Disabled facilities

Dogs allowed

Picnic area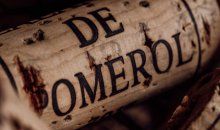 Tasting
3 wines tasting
We propose you the tasting of our three vintages in Lalande de Pomerol.
...
More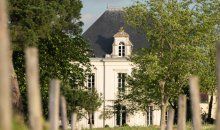 Tour and tasting
Tour at Chateau Tournefeuille
Tour and tasting of three wines from three appellations at the Chateau Tournefeuille.
...
More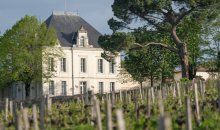 Tour and tasting
Walk in the vineyards
Guided tour followed by a free walk in the vineyards and a tasting of the estate's various wines
...
More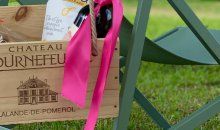 Tour and tasting
L'Instant Tournefeuille
Visit and tasting followed by an aperitif basket
...
More
Rosalcy

2017 - Red wine

14€

More infos

Appellation : Lalande de Pomerol

Grape varieties : Cabernet franc, Merlot noir

Style : Fruity red

Appellation : Lalande de Pomerol

Grape varieties : Cabernet franc, Merlot noir

Style : Fruity red

ok

Château Tournefeuille

2017 - Red wine

25€

More infos

Appellation : Lalande de Pomerol

Grape varieties : Cabernet franc, Malbec, Merlot noir

Style : Fruity red

Appellation : Lalande de Pomerol

Grape varieties : Cabernet franc, Malbec, Merlot noir

Style : Fruity red

ok

Château La Révérence

2018 - Red wine

28€

More infos

Appellation : Saint Emilion Grand Cru

Grape varieties : Cabernet franc, Merlot noir

Style : Full-bodied red

Appellation : Saint Emilion Grand Cru

Grape varieties : Cabernet franc, Merlot noir

Style : Full-bodied red

ok

Château Lecuyer

2017 - Red wine

53€

More infos

Appellation : Pomerol

Grape variety : Merlot noir

Style : Full-bodied red

Appellation : Pomerol

Grape variety : Merlot noir

Style : Full-bodied red

ok
Localisation
Château Tournefeuille, Tournefeuille, 33500 Néac
Get my itinerary