Rue des vignerons
Book a visit & tasting at Domaine Borgnat in the Burgundy wine region, France. ✔️Instant Confirmation ✔️On-site payment ✔️Free cancellation
About the winery
Since 1970, the Borgnat family has been working with passion to grow vines and make wines at the Château d'Escolives (17th century), a historical wine estate. In 2001, Eglantine and Benjamin Borgnat, 5th generation, took over the entire family vineyard on the Burgundy Coulanges-la-Vineuse wine appellation.
Naturally, they focus their production
...
see more
Winery prices
Activities prices :

0

€ to

14

€
Wine prices :

9€ to 24€
Useful information
Languages spoken : English, French
Payment methods :

Credit card, Bank check, Cash, American Express

Kids area

Motorhome parking
Disabled facilities

i

- Hearing impairments
- Vision impairments


- Hearing impairments
- Vision impairments


ok

Dogs allowed

Picnic area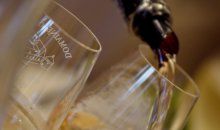 Tasting
Free Trio
Discover 3 wines from our range
...
More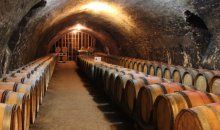 Tour and tasting
The Range
After a historical tour in our 17th century vaulted cellars, you will enjoy a commented tasting of the wines of the Coulanges-la-Vineuse AOC in white, red, rosé, sparkling and Ratafia
...
More
Winery wines
Bourgogne Aligoté

2020 - White wine

9.80€

More infos

Appellation : Bourgogne Aligoté

Grape variety : Aligoté

Style : Dry white

Appellation : Bourgogne Aligoté

Grape variety : Aligoté

Style : Dry white

ok

Blanc de Noir

White wine

10.80€

More infos

Appellation : Crémant de Bourgogne

Grape variety : Pinot noir

Style : White sparkling wine

Appellation : Crémant de Bourgogne

Grape variety : Pinot noir

Style : White sparkling wine

ok

Bourgogne Chardonnay

2020 - White wine

11.80€

More infos

Appellation : Bourgogne Coulanges la Vineuse

Grape variety : Chardonnay

Style : Dry white, Fruity white

Appellation : Bourgogne Coulanges la Vineuse

Grape variety : Chardonnay

Style : Dry white, Fruity white

ok

Tradition

2021 - Red wine

10.80€

More infos

Appellation : Bourgogne Coulanges la Vineuse

Grape variety : Pinot noir

Style : Light-bodied red

Appellation : Bourgogne Coulanges la Vineuse

Grape variety : Pinot noir

Style : Light-bodied red

ok
See more wines
Tête de Cuvée

2019 - Red wine

13.70€

More infos

Appellation : Bourgogne Coulanges la Vineuse

Grape variety : Pinot noir

Style : Full-bodied red

Appellation : Bourgogne Coulanges la Vineuse

Grape variety : Pinot noir

Style : Full-bodied red

ok

Château d'Escolives

2019 - Red wine

16.50€

More infos

Appellation : Bourgogne Coulanges la Vineuse

Grape varieties : Pinot noir, César

Style : Full-bodied red

Appellation : Bourgogne Coulanges la Vineuse

Grape varieties : Pinot noir, César

Style : Full-bodied red

ok

Château d'Escolives

2018 - Red wine

38€

More infos

Appellation : Bourgogne Coulanges la Vineuse

Grape varieties : Pinot noir, César

Style : Full-bodied red

Appellation : Bourgogne Coulanges la Vineuse

Grape varieties : Pinot noir, César

Style : Full-bodied red

ok

Coulanges Rosé

2021 - Rosé wine

10.80€

More infos

Appellation : Bourgogne Coulanges la Vineuse

Grape variety : Pinot gris

Style : Fruity rosé

Appellation : Bourgogne Coulanges la Vineuse

Grape variety : Pinot gris

Style : Fruity rosé

ok

Extra Dry

Rosé wine

11.40€

More infos

Appellation : Crémant de Bourgogne

Grape variety : Pinot noir

Style : Rosé sparkling wine

Appellation : Crémant de Bourgogne

Grape variety : Pinot noir

Style : Rosé sparkling wine

ok

Ratafia

Red wine

17.90€

More infos

Appellation : Ajaccio

Grape variety : Gamay

Style : Fruity red

Appellation : Ajaccio

Grape variety : Gamay

Style : Fruity red

ok
Localisation
Domaine Borgnat, 1 rue de l'église, 89290 Escolives-Sainte-Camille
Get my itinerary