Rue des vignerons
Book a visit & tasting at Domaine du Beauregard, Saint Sernin du Plain, France. ✔️Instant Confirmation ✔️On-site payment ✔️Free cancellation
Tasting
Tour
Tasting course
Meal
About the winery
The Domaine du Beauregard is a 5 generation family business. Since the end of the 19th century, the estate has been passed down from father to son and is managed by the Dépernon family.
We exploit 16 hectares of vines distributed on the terroir of the Maranges, the end of the Côte de Beaune and on the terroir of the Côtes du Couchois. We
...
see more
Winery prices
Activities prices :

8

€ to

30

€
Wine prices :

8€ to 20€
Useful information
Languages spoken : English, French
Payment methods :

Credit card, Bank check, Cash, American Express

Kids area

Motorhome parking
Disabled facilities

Dogs allowed

Picnic area
Activities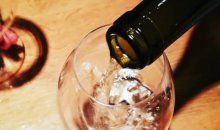 Tasting
Tasting of 4 wines
Tasting of 4 of our selected cuvées.
...
More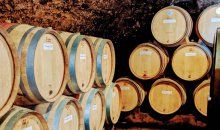 Tour and tasting
Visit of our cellars
After a visit of our cellars and our production site, we propose you the tasting of 4 of our cuvées.
...
More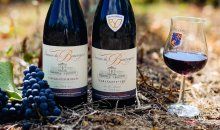 Tasting course
Initiation to tasting
Oenology course on the fundamentals of wine tasting followed by a tasting of 5 of our wines.
...
More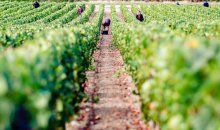 Meal
Picnic in the Couchois vineyards
Go to the vineyard of the Côtes du Couchois and have a picnic in the middle of the vines.
...
More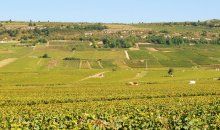 Meal
Picnic in the Maranges vineyards
Discover the vineyards of the Maranges and have lunch with a view of the valley.
...
More
Winery wines
Bourgogne Aligoté

2022 - White wine

More infos

Appellation : Bourgogne Aligoté

Grape variety : Aligoté

Style : Dry white, Fruity white

Appellation : Bourgogne Aligoté

Grape variety : Aligoté

Style : Dry white, Fruity white

ok

Crémant de Bourgogne Blanc de Noirs

White wine

More infos

Appellation : Crémant de Bourgogne

Grape variety : Pinot noir

Style : White sparkling wine

Appellation : Crémant de Bourgogne

Grape variety : Pinot noir

Style : White sparkling wine

ok

Crémant de Bourgogne Brut

White wine

More infos

Appellation : Crémant de Bourgogne

Grape varieties : Pinot noir, Aligoté

Style : White sparkling wine

Appellation : Crémant de Bourgogne

Grape varieties : Pinot noir, Aligoté

Style : White sparkling wine

ok

Bourgogne Aligoté Sans sulfites ajoutés

2022 - White wine

More infos

Appellation : Bourgogne Aligoté

Grape variety : Aligoté

Style : Dry white, Fruity white

Appellation : Bourgogne Aligoté

Grape variety : Aligoté

Style : Dry white, Fruity white

ok
See more wines
Bourgogne Chardonnay Les Anges

2021 - White wine

More infos

Appellation : Bourgogne

Grape variety : Chardonnay

Style : Dry white, Fruity white

Appellation : Bourgogne

Grape variety : Chardonnay

Style : Dry white, Fruity white

ok

Bourgogne Pinot noir "Origine"

2021 - Red wine

More infos

Appellation : Bourgogne

Grape variety : Pinot noir

Style : Fruity red

Appellation : Bourgogne

Grape variety : Pinot noir

Style : Fruity red

ok

Bourgogne Rouge Pinot Noir

2021 - Red wine

More infos

Appellation : Bourgogne

Grape variety : Pinot noir

Style : Fruity red

Appellation : Bourgogne

Grape variety : Pinot noir

Style : Fruity red

ok

Bourgogne Côtes du Couchois

2021 - Red wine

More infos

Appellation : Bourgogne Côtes du Couchois

Grape variety : Pinot noir

Style : Full-bodied red

Appellation : Bourgogne Côtes du Couchois

Grape variety : Pinot noir

Style : Full-bodied red

ok

Bourgogne Hautes Côtes de Beaune

2021 - Red wine

More infos

Appellation : Hautes Côtes de Beaune

Grape variety : Pinot noir

Style : Fruity red, Full-bodied red

Appellation : Hautes Côtes de Beaune

Grape variety : Pinot noir

Style : Fruity red, Full-bodied red

ok

Maranges

2020 - Red wine

More infos

Appellation : Maranges

Grape variety : Pinot noir

Style : Fruity red, Full-bodied red

Appellation : Maranges

Grape variety : Pinot noir

Style : Fruity red, Full-bodied red

ok

Bourgogne Côtes du Couchois Signature

2021 - Red wine

More infos

Appellation : Bourgogne Côtes du Couchois

Grape variety : Pinot noir

Style : Full-bodied red

Appellation : Bourgogne Côtes du Couchois

Grape variety : Pinot noir

Style : Full-bodied red

ok

Maranges 1er Cru

2020 - Red wine

More infos

Appellation : Maranges

Grape variety : Pinot noir

Style : Full-bodied red

Appellation : Maranges

Grape variety : Pinot noir

Style : Full-bodied red

ok

Crémant de Bourgogne Rosé

Rosé wine

More infos

Appellation : Crémant de Bourgogne

Grape variety : Pinot noir

Style : Rosé sparkling wine

Appellation : Crémant de Bourgogne

Grape variety : Pinot noir

Style : Rosé sparkling wine

ok
Localisation
Domaine du Beauregard, 46 Rue de Mercey, 71510 Saint Sernin du Plain
Get my itinerary