Rue des vignerons
Book a visit & tasting at Château Haut Goujon, Montagne in the Bordeaux wine region, France. ✔️Instant Confirmation ✔️On-site payment ✔️Free cancellation
About the winery
This winery is the property of the Guard family since the early twentieth century. Thanks to successive generations that always protected Haut-Goujon vineyard, we are proud to introduce you our 18 hectares winery.
We produce distinctive wines that reflect not only their land, but the love and respect we have for them. Vinification is a cycle,
...
see more
Winery prices
Activities prices :

15

€ to

35

€
Wine prices :

10€ to 40€
Useful information
Languages spoken : English, French
Payment methods :

Credit card, Bank check, Cash

Kids area
Motorhome parking
Disabled facilities

Dogs allowed

Picnic area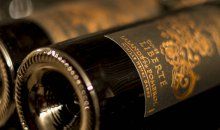 Tasting
Discovery of our wines
You are welcomed in our tasting room. Brief visit of the different cellars and storage areas. Presentation and commented tasting of our wines.
...
More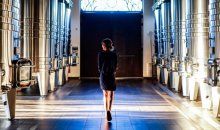 Tour and tasting
Visit of the cellars and tasting
Guided tour to discover the passion of our profession followed by a tasting
...
More
Tour and tasting
Vine and Wine's secrets
Presentation of the family estate, visit of the vineyards, visit of the cellars and the storage area and finally a tasting in the reception room
...
More
La Fleur du Barril - Montagne Saint-Emilion

Red wine

More infos

Appellation : Montagne Saint Emilion

Grape variety : Merlot noir

Style : Fruity red

Appellation : Montagne Saint Emilion

Grape variety : Merlot noir

Style : Fruity red

ok

Château Haut-Goujon Montagne Saint-Emilion

Red wine

13€

More infos

Appellation : Montagne Saint Emilion

Grape varieties : Cabernet Sauvignon, Merlot noir

Style : Fruity red

Appellation : Montagne Saint Emilion

Grape varieties : Cabernet Sauvignon, Merlot noir

Style : Fruity red

ok

La Rose Saint Vincent du Château Haut-Goujon

Red wine

More infos

Appellation : Lalande de Pomerol

Grape varieties : Cabernet Sauvignon, Merlot noir

Style : Fruity red

Appellation : Lalande de Pomerol

Grape varieties : Cabernet Sauvignon, Merlot noir

Style : Fruity red

ok

Château Haut-Goujon, Lalande de Pomerol

Red wine

More infos

Appellation : Lalande de Pomerol

Grape varieties : Cabernet Sauvignon, Merlot noir

Style : Full-bodied red

Appellation : Lalande de Pomerol

Grape varieties : Cabernet Sauvignon, Merlot noir

Style : Full-bodied red

ok
See more wines
Cuvée Cabernet

Red wine

More infos

Appellation : Lalande de Pomerol

Grape variety : Cabernet Sauvignon

Style : Full-bodied red

Appellation : Lalande de Pomerol

Grape variety : Cabernet Sauvignon

Style : Full-bodied red

ok

Cuvée Malbec

Red wine

More infos

Appellation : Lalande de Pomerol

Grape varieties : Malbec, Merlot noir

Style : Full-bodied red

Appellation : Lalande de Pomerol

Grape varieties : Malbec, Merlot noir

Style : Full-bodied red

ok

Cuvée N°1 du Château Haut-Goujon Lalande de Pomerol

Red wine

More infos

Appellation : Lalande de Pomerol

Grape variety : Merlot noir

Style : Full-bodied red

Appellation : Lalande de Pomerol

Grape variety : Merlot noir

Style : Full-bodied red

ok

Cuvée Liberté

Red wine

More infos

Appellation : Ajaccio

Grape varieties : Cabernet Sauvignon, Merlot noir

Style : Full-bodied red

Appellation : Ajaccio

Grape varieties : Cabernet Sauvignon, Merlot noir

Style : Full-bodied red

ok
Localisation
Château Haut Goujon, lieu dit goujon D1089, 33570 Montagne
Get my itinerary