Rue des vignerons
Book a visit & tasting at Maison Régnard, in the Burgundy wine region, France. ✔️Instant Confirmation ✔️On-site payment ✔️Free cancellation
About the winery
In 1860, Mr. Zéphir Régnard founded the Maison Régnard, one of the oldest and most prestigious houses in Burgundy. In 1984, Baron Patrick de Ladoucette took over the estate and has since continued and improved the style and characteristics of the wine.
The magnificent estate of Maison Régnard in Chablis is one of the last ones whose
...
see more
Winery prices
Activities prices :

10

€ to

30

€
Wine prices :

8€ to 110€
Useful information
Languages spoken : English, French
Payment methods :

Credit card, Bank check, Cash

Kids area
Motorhome parking
Disabled facilities
Dogs allowed
Picnic area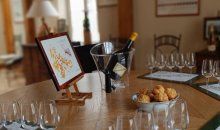 Tasting
Tasting at the Maison Régnard Showroom
This experience will take place in the Showroom/Boutique of the Maison Régnard accompanied by a sommelier of the Maison.
...
More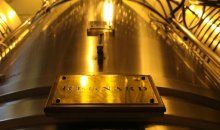 Tour and tasting
Discovery of the prestigious Maison Régnard
During this visit/tasting you will have the pleasure of discovering our Chai, as well as five of our Cuvées at the prestigious Domaine Régnard in Chablis.
...
More
Winery wines
Chablis Saint-Pierre

2021 - White wine

18.80€

More infos

Appellation : Chablis

Grape variety : Chardonnay

Style : Dry white

Appellation : Chablis

Grape variety : Chardonnay

Style : Dry white

ok

Grand Régnard

2021 - White wine

26€

More infos

Appellation : Chablis

Grape variety : Chardonnay

Style : Dry white

Appellation : Chablis

Grape variety : Chardonnay

Style : Dry white

ok

Chablis Grand Cru Grenouilles

2018 - White wine

48.70€

More infos

Appellation : Chablis Grand Cru

Grape variety : Chardonnay

Style : Dry white

Appellation : Chablis Grand Cru

Grape variety : Chardonnay

Style : Dry white

ok

Régnard - Nuit Saint-Georges

2019 - Red wine

57€

More infos

Appellation : Nuits Saint Georges

Grape variety : Pinot noir

Style : Full-bodied red

Appellation : Nuits Saint Georges

Grape variety : Pinot noir

Style : Full-bodied red

ok
Localisation
Maison Régnard, 28 Boulevard du Docteur Tacussel, 89800 Chablis
Get my itinerary