Rue des vignerons
Book a visit & tasting at R.&C. Moreux in Sancerre, in the Loire Valley wine region, France. ✔️Instant Confirmation ✔️On-site payment ✔️Free cancellation
About the winery
The Domaine Roger et Christophe Moreux is an 11 hectare estate located at the foot of the Sancerre region (3000 hectares). This estate is located in the village of Chavignol, known for its famous goat cheese: the "Crottin de Chavignol".
The Moreux family has owned this estate from father to son for several generations. As a member of
...
see more
Winery prices
Activities prices :

Free

0

Wine prices :

14€ to 40€
Useful information
Languages spoken : English, French
Payment methods :

Credit card, Bank check, Cash

Kids area

Motorhome parking
Disabled facilities

Dogs allowed

Picnic area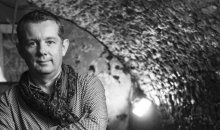 Tasting
In discovery of our three colours
The estate proposes you a tasting session of our Sancerre Blanc vintage but also red and rosé
...
More
Tour and tasting
Discovery of the domain
During this experience, we offer you to discover our domain through a visit and a commented tasting
...
More
Winery wines
Tradition

2021 - White wine

13.50€

More infos

Appellation : Sancerre

Grape variety : Sauvignon blanc

Style : Fruity white

Appellation : Sancerre

Grape variety : Sauvignon blanc

Style : Fruity white

ok

Les Bouffants

2021 - White wine

13.50€

More infos

Appellation : Sancerre

Grape variety : Sauvignon blanc

Style : Fruity white

Appellation : Sancerre

Grape variety : Sauvignon blanc

Style : Fruity white

ok

Les Monts Damnés

2021 - White wine

16.50€

More infos

Appellation : Sancerre

Grape variety : Sauvignon blanc

Style : Fruity white

Appellation : Sancerre

Grape variety : Sauvignon blanc

Style : Fruity white

ok

La Comtesse

2019 - White wine

19.50€

More infos

Appellation : Sancerre

Grape variety : Sauvignon blanc

Style : Fruity white

Appellation : Sancerre

Grape variety : Sauvignon blanc

Style : Fruity white

ok
See more wines
1.5L

Les Bouffants Magnum

2019 - White wine

27€

More infos

Appellation : Sancerre

Grape variety : Sauvignon blanc

Style : Fruity white

Appellation : Sancerre

Grape variety : Sauvignon blanc

Style : Fruity white

ok

Caractère

2020 - Red wine

15€

More infos

Appellation : Sancerre

Grape variety : Pinot noir

Style : Fruity red

Appellation : Sancerre

Grape variety : Pinot noir

Style : Fruity red

ok

100 % Caractère

2019 - Red wine

18€

More infos

Appellation : Sancerre

Grape variety : Pinot noir

Style : Full-bodied red

Appellation : Sancerre

Grape variety : Pinot noir

Style : Full-bodied red

ok

1.5L

100 % Caractère Magnum

2019 - Red wine

40€

More infos

Appellation : Sancerre

Grape variety : Pinot noir

Style : Full-bodied red

Appellation : Sancerre

Grape variety : Pinot noir

Style : Full-bodied red

ok

La Cuvée des Lys

2021 - Rosé wine

13.50€

More infos

Appellation : Sancerre

Grape variety : Pinot noir

Style : Fruity rosé

Appellation : Sancerre

Grape variety : Pinot noir

Style : Fruity rosé

ok
Localisation
Domaine Roger & Christophe Moreux, Chavignol, 18300 Sancerre
Get my itinerary