Rue des vignerons
Book a visit & tasting at Caves Monmousseau, Montrichard in the Loire Valley wine region, France. ✔️Instant Confirmation ✔️On-site payment ✔️Free cancellation
About the winery
The Caves Monmousseau are located in Montrichard, in the heart of the Loire Valley. Founded in 1886 by Alcide Monmousseau, the company has been benefiting from a long-standing know-how. Today, it is one of the leading producers of fine bubbly wines using the traditional method for AOC Touraine, Crémant de Loire and Vouvray.
Winery prices
Activities prices :

5

€ to

15

€
Wine prices :

8€ to 17€
Useful information
Languages spoken : English, French
Payment methods :

Credit card, Bank check, Cash, American Express

Kids area
Motorhome parking
Disabled facilities
Dogs allowed
Picnic area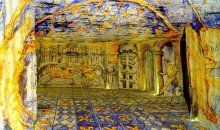 Tour and tasting
Free visit to the Heart of Tradition
A unique visit combining history and heritage, with our light projections on the theme of the châteaux of the Loire, and the know-how of a famous Touraine wine house.
...
More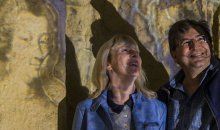 Tour and tasting
Wines and Châteaux
Come and discover the secrets of the production of our fine bubbles through an exclusive guided tour.
...
More
Winery wines
Touraine Brut

White wine

7.80€

More infos

Appellation : Touraine

Grape varieties : Cabernet franc, Chenin, Grolleau gris

Style : Fruity white, White sparkling wine

Appellation : Touraine

Grape varieties : Cabernet franc, Chenin, Grolleau gris

Style : Fruity white, White sparkling wine

ok

JM

White wine

9.60€

More infos

Appellation : Touraine

Grape varieties : Chardonnay, Chenin

Style : Fruity white, White sparkling wine

Appellation : Touraine

Grape varieties : Chardonnay, Chenin

Style : Fruity white, White sparkling wine

ok

L'essentiel

White wine

11.90€

More infos

Appellation : Touraine

Grape varieties : Chardonnay, Chenin

Style : Fruity white, White sparkling wine

Appellation : Touraine

Grape varieties : Chardonnay, Chenin

Style : Fruity white, White sparkling wine

ok

L'inédite

White wine

14.95€

More infos

Appellation : Ajaccio

Grape varieties : Chardonnay, Romorantin

Style : Fruity white, White sparkling wine

Appellation : Ajaccio

Grape varieties : Chardonnay, Romorantin

Style : Fruity white, White sparkling wine

ok
See more wines
JM Demi-sec

Rosé wine

9.70€

More infos

Appellation : Touraine

Grape varieties : Cabernet franc, Gamay

Style : Fruity rosé, Rosé sparkling wine

Appellation : Touraine

Grape varieties : Cabernet franc, Gamay

Style : Fruity rosé, Rosé sparkling wine

ok

JM Brut

Rosé wine

9.70€

More infos

Appellation : Touraine

Grape varieties : Cabernet franc, Gamay

Style : Fruity rosé, Rosé sparkling wine

Appellation : Touraine

Grape varieties : Cabernet franc, Gamay

Style : Fruity rosé, Rosé sparkling wine

ok
Localisation
Les Caves Monmousseau, 71 rue de vierzon, 41400 Montrichard
Get my itinerary