Rue des vignerons
Book a visit & tasting at Domaine Barolet Pernot in the Burgundy wine region, France. ✔️Instant Confirmation ✔️On-site payment ✔️Free cancellation
About the winery
A know-how, a passion, a way of life, this is what the profession of winegrower is all about, a family heritage that has been passed down from father to son at Domaine Barolet since 1570.
Located in Saint-Romain, on the Côte de Beaune, the winery has continued to grow in recent years. The torch was passed on to Romain in 2017, who will bring a
...
see more
Winery prices
Activities prices :

Free

0

Wine prices :

10€ to 50€
Useful information
Languages spoken : English, French
Payment methods :

Credit card, Bank check, Cash

Kids area

Motorhome parking
Disabled facilities

Dogs allowed

Picnic area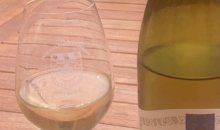 Tasting
Discovery of our wines
We propose you a commented tasting of our wines
...
More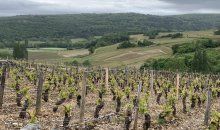 Tour and tasting
Discovery of our wines and their production
We offer you a tasting of our wines in Saint-Romain as well as a visit of the winery.
...
More
Winery wines
Saint Romain

2020 - White wine

More infos

Appellation : Saint Romain

Grape variety : Chardonnay

Style : Dry white

Appellation : Saint Romain

Grape variety : Chardonnay

Style : Dry white

ok

La Brelance

2021 - White wine

More infos

Appellation : Puligny Montrachet

Grape variety : Chardonnay

Style : Dry white

Appellation : Puligny Montrachet

Grape variety : Chardonnay

Style : Dry white

ok

Poillange

2021 - Red wine

More infos

Appellation : Saint Romain

Grape variety : Pinot noir

Style : Fruity red

Appellation : Saint Romain

Grape variety : Pinot noir

Style : Fruity red

ok
Localisation
Domaine Barolet Pernot, 2 Rue de Poillange, 21190 Saint-Romain
Get my itinerary