Rue des vignerons
Book a visit & tasting at Champagne P. Lancelot-Royer in Champagne wine region, France. ✔️Instant Confirmation ✔️On-site payment ✔️Free cancellation
About the winery
Created in 1960 by Pierre Lancelot, then resumed by his daughter Sylvie and his son-in-law Michel Chauvet, this 5ha exploitation benefits from cellars in a mound of chalk, just behind the house.
Thanks to the press at the top of the mound and thanks to the influence of the gravity, juices can go under, in tanks situated below the floor.
Winery prices
Activities prices :

20€

Wine prices :

22€ to 38€
Useful information
Languages spoken : English, French
Payment methods :

Credit card, Bank check, Cash

Kids area
Motorhome parking
Disabled facilities
Dogs allowed
Picnic area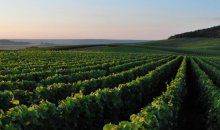 Tour and tasting
Discovering of Lancelot-Royer Champagne
Commented visit of the winery and the traditional wine cellars ; tasting of the two "blanc de blancs" champagnes
...
More
Winery wines
Cuvée de réserve RR

White wine

22€

More infos

Appellation : Champagne appellation

Grape variety : Chardonnay

Style : Champagne

Appellation : Champagne appellation

Grape variety : Chardonnay

Style : Champagne

ok

Cuvée des Chevaliers

White wine

26.50€

More infos

Appellation : Champagne grand cru

Grape variety : Chardonnay

Style : Champagne

Appellation : Champagne grand cru

Grape variety : Chardonnay

Style : Champagne

ok

Dualissime Extra-Brut

White wine

32€

More infos

Appellation : Champagne grand cru

Grape variety : Chardonnay

Style : Champagne

Appellation : Champagne grand cru

Grape variety : Chardonnay

Style : Champagne

ok

Cuvée Millesime

2015 - White wine

37.50€

More infos

Appellation : Champagne grand cru

Grape variety : Chardonnay

Style : Champagne

Appellation : Champagne grand cru

Grape variety : Chardonnay

Style : Champagne

ok
Localisation
Champagne P. Lancelot-Royer, 540, rue du Général de Gaulle, 51530 Cramant
Get my itinerary