Rue des vignerons
Book a visit & tasting at Maison Penet in Verzy, in the Champagne wine region, France. ✔️Instant Confirmation ✔️On-site payment ✔️Free cancellation
About the winery
The Penet and Chardonnet families have been cultivating vines in the Grand Crus of Champagne in Verzy and Verzenay for over 400 years.
Today, it is Alexandre Penet, the 5th generation of the family's winegrowers, who cultivates his 6 hectares of Grand Cru vines with a respectful approach to the land, to offer you Champagne wines dominated by
...
see more
Winery prices
Activities prices :

35

€ to

41

€
Wine prices :

29€ to 110€
Useful information
Languages spoken : English, French
Payment methods :

Credit card, Cash, American Express

Kids area
Motorhome parking
Disabled facilities

Dogs allowed

Picnic area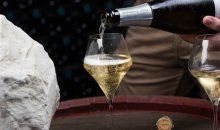 Tasting
Signature tasting
Discover the house signature during a commented tasting of 3 champagnes in our cellar where our traditional press stands.
...
More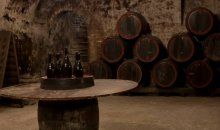 Tour and tasting
Traditional visit & tasting of 3 champagnes
Visit our 19th century vaulted cellars and taste 3 champagnes from the aperitif and gastronomic ranges
...
More
Winery wines
Premier Cru

White wine

More infos

Appellation : Champagne appellation

Grape varieties : Pinot noir, Chardonnay, Pinot Meunier

Style : Champagne

Appellation : Champagne appellation

Grape varieties : Pinot noir, Chardonnay, Pinot Meunier

Style : Champagne

ok

Premier Cru Rosé

White wine

More infos

Appellation : Champagne premier cru

Grape varieties : Pinot noir, Chardonnay, Pinot Meunier

Style : Champagne

Appellation : Champagne premier cru

Grape varieties : Pinot noir, Chardonnay, Pinot Meunier

Style : Champagne

ok

Grand Cru

White wine

More infos

Appellation : Champagne grand cru

Grape variety : Pinot noir

Style : Champagne

Appellation : Champagne grand cru

Grape variety : Pinot noir

Style : Champagne

ok

Terroir & Sens

White wine

More infos

Appellation : Champagne grand cru

Grape varieties : Pinot noir, Chardonnay

Style : Champagne

Appellation : Champagne grand cru

Grape varieties : Pinot noir, Chardonnay

Style : Champagne

ok
Localisation
La Maison Penet, 12 Rue Gambetta, 51380 Verzy
Get my itinerary