Rue des vignerons
Book a visit & tasting at Champagne Vincent Métivier in the Champagne wine region, France. ✔️Instant Confirmation ✔️On-site payment ✔️Free cancellation
About the winery
Vincent Métivier is a man with a taste for life and good things. His experience, marked by his passion for the profession and many encounters, have given him a love of sharing and his great open-mindedness.
Endowed with a strong character, his personality gives his wines a unique character.
The estate is located in the Marne valley, with
...
see more
Winery prices
Activities prices :

20

€ to

30

€
Wine prices :

24€ to 89€
Useful information
Languages spoken : English, French
Payment methods :

Credit card, Bank check, Cash, American Express

Kids area

Motorhome parking
Disabled facilities
Dogs allowed
Picnic area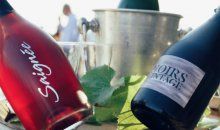 Tasting
Tasting of 3 cuvées
Tasting of three cuvées from our range according to you
...
More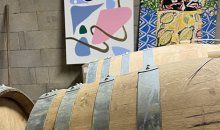 Tour and tasting
Visit Pinot Meunier
Visit and tasting of our two 100% Pinot Meunier cuvées
...
More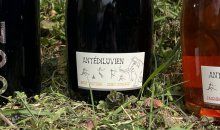 Tour and tasting
Nature visit
Visit and tasting of two cuvées
...
More
Winery wines
Antédiluvien

White wine

29€

More infos

Appellation : Champagne appellation

Grape varieties : Pinot noir, Chardonnay, Pinot Meunier

Style : Champagne

Appellation : Champagne appellation

Grape varieties : Pinot noir, Chardonnay, Pinot Meunier

Style : Champagne

ok

100% Pinot Meunier

White wine

32€

More infos

Appellation : Champagne appellation

Grape variety : Pinot Meunier

Style : Champagne

Appellation : Champagne appellation

Grape variety : Pinot Meunier

Style : Champagne

ok

Noirs Vintage

2011 - White wine

33.80€

More infos

Appellation : Champagne appellation

Grape varieties : Pinot noir, Pinot Meunier

Style : Champagne

Appellation : Champagne appellation

Grape varieties : Pinot noir, Pinot Meunier

Style : Champagne

ok

002

White wine

45€

More infos

Appellation : Champagne appellation

Grape varieties : Pinot noir, Chardonnay

Style : Champagne

Appellation : Champagne appellation

Grape varieties : Pinot noir, Chardonnay

Style : Champagne

ok
See more wines
Rosé de Saignée

Rosé wine

54€

More infos

Appellation : Champagne appellation

Grape variety : Pinot Meunier

Style : Rose Champagne

Appellation : Champagne appellation

Grape variety : Pinot Meunier

Style : Rose Champagne

ok
Localisation
Champagne Vincent Métivier, 4 Rue de Rome, 02400 Gland
Get my itinerary