Rue des vignerons
Book a visit & tasting at Champagne Ayala in Aÿ, in the Champagne wine region, France. ✔️Instant Confirmation ✔️On-site payment ✔️Free cancellation
About the winery
A great Champagne House in Aÿ, in the heart of the Grands Crus since 1860, Ayala still vibrates with the entrepreneurial spirit of its founder, Edmond de Ayala. The brand deploys its preserved know-how with authenticity. Each cuvée is imbued with the elegance of Chardonnay and the singularity of a place where everything is made in house, from a
...
see more
Winery prices
Activities prices :

22

€ to

35

€
Wine prices :

37€ to 100€
Useful information
Languages spoken : English, French
Payment methods :

Credit card, Bank check, Cash
Tasting
Initiation to the Ayala Style
Discover the style of Ayala champagnes during a commented tasting: Brut Majeur, Rosé Majeur or Brut Nature.
...
More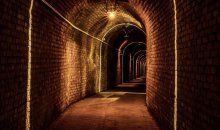 Tour and tasting
Discovery visit
Dive into the heart of our cellars to discover the history of our House and taste the entire non-vintage range.
...
More
Winery wines
Brut Majeur

White wine

More infos

Appellation : Champagne appellation

Grape varieties : Pinot noir, Chardonnay, Pinot Meunier

Style : Champagne

Appellation : Champagne appellation

Grape varieties : Pinot noir, Chardonnay, Pinot Meunier

Style : Champagne

ok

Brut Nature

White wine

More infos

Appellation : Champagne appellation

Grape varieties : Pinot noir, Chardonnay, Pinot Meunier

Style : Champagne

Appellation : Champagne appellation

Grape varieties : Pinot noir, Chardonnay, Pinot Meunier

Style : Champagne

ok

Le Blanc de Blancs

2009 - White wine

More infos

Appellation : Champagne appellation

Grape variety : Chardonnay

Style : Champagne

Appellation : Champagne appellation

Grape variety : Chardonnay

Style : Champagne

ok

Rosé Majeur

Rosé wine

More infos

Appellation : Champagne appellation

Grape varieties : Pinot noir, Chardonnay, Pinot Meunier

Style : Rose Champagne

Appellation : Champagne appellation

Grape varieties : Pinot noir, Chardonnay, Pinot Meunier

Style : Rose Champagne

ok
Localisation
Champagne Ayala, 1 rue Edmond de Ayala, 51160 Aÿ
Get my itinerary