Rue des vignerons
Book a tasting at Champagne Famille Carbot in the Champagne wine region, France. ✔️Instant Confirmation ✔️On-site payment ✔️Free cancellation
About the winery
The Carbot Family Champagne Museum is a family structure, which welcomes you in a listed building, in the heart of Châlons-en-Champagne.
Olga and her smiling team offer you different formulas for visits and tastings.
The family range includes 5 champagnes of character: Violette, Simon, Lily-Rose, Michelle and Pierre. Like each member of the
...
see more
Winery prices
Activities prices :

25

€ to

30

€
Wine prices :

28€ to 45€
Useful information
Languages spoken : English, French, Russian
Payment methods :

Credit card, Cash

Kids area
Motorhome parking
Disabled facilities

Dogs allowed
Picnic area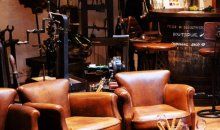 Tasting
Tasting workshop
Comparative tasting of 2 champagnes of our House: in family, between friends, with colleagues, friendly and educational atmosphere & a touch of freshness champenois guaranteed!
...
More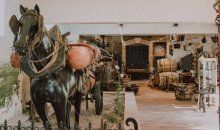 Tour and tasting
Guided tour with tasting
A lively and dynamic tour on the history and elaboration of champagne: warm atmosphere, experienced guide-sommelière & family history.
...
More
Winery wines
Violette (Côte des Bar) Grande Réserve Brut

White wine

28€

More infos

Appellation : Champagne appellation

Grape varieties : Pinot noir, Chardonnay, Pinot Meunier

Style : Champagne

Appellation : Champagne appellation

Grape varieties : Pinot noir, Chardonnay, Pinot Meunier

Style : Champagne

ok

Simon (Montagne de Reims) 1 cru Brut

White wine

31€

More infos

Appellation : Champagne premier cru

Grape varieties : Pinot noir, Chardonnay, Pinot Meunier

Style : Champagne

Appellation : Champagne premier cru

Grape varieties : Pinot noir, Chardonnay, Pinot Meunier

Style : Champagne

ok

Michelle (Vallée de la Marne) 1 cru Brut

White wine

35€

More infos

Appellation : Champagne appellation

Grape varieties : Pinot noir, Chardonnay, Pinot Meunier

Style : Champagne

Appellation : Champagne appellation

Grape varieties : Pinot noir, Chardonnay, Pinot Meunier

Style : Champagne

ok

Pierre (Côte des Blancs) grand cru Brut

White wine

45€

More infos

Appellation : Champagne grand cru

Grape variety : Chardonnay

Style : Champagne

Appellation : Champagne grand cru

Grape variety : Chardonnay

Style : Champagne

ok
See all
Lily-Rose (Montagne de Reims) 1 cru Brut

Rosé wine

33€

More infos

Appellation : Champagne premier cru

Grape varieties : Pinot noir, Chardonnay, Pinot Meunier

Style : Rose Champagne

Appellation : Champagne premier cru

Grape varieties : Pinot noir, Chardonnay, Pinot Meunier

Style : Rose Champagne

ok
Localisation
Champagne Famille Carbot, 12 Boulevard Victor Hugo, 51000 Châlons-en-Champagne
Get my itinerary