Rue des vignerons
Book a visit & tasting at Champagne Waris Hubert, Avize in Champagne wine region, France. ✔️Instant Confirmation ✔️On-site payment ✔️Free cancellation
About the winery
A beautiful family story...
The Waris-Hubert family has been established in Avize, a Grand Cru village in the Côte des Blancs, for four generations.
In this prestigious Appellation, Stéphanie and Olivier Waris produce champagnes that magnify their precious terroirs, classified as Grands Crus, Premiers Crus, and Crus de caractère.
It
...
see more
Winery prices
Activities prices :

15

€ to

35

€
Wine prices :

23€ to 65€
Useful information
Languages spoken : English, French
Payment methods :

Credit card, Cash

Kids area
Motorhome parking
Disabled facilities
Dogs allowed
Picnic area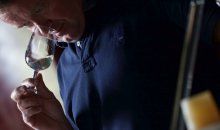 Tasting
A la carte
Tasting of 2 champagnes without a visit : Cuvées "à la carte" (slate of the moment)
...
More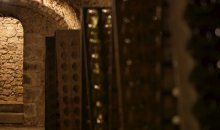 Tour and tasting
We are not sheep !
Cellar visit and tasting of 2 champagnes
...
More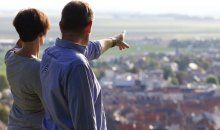 Tour and tasting
One Côte des Blancs please !
Visit of the Clos and cellars, tasting of 4 champagnes
...
More
Winery wines
Armorial

White wine

More infos

Appellation : Champagne appellation

Grape variety : Pinot noir

Style : Champagne

Appellation : Champagne appellation

Grape variety : Pinot noir

Style : Champagne

ok

Albescent

White wine

More infos

Appellation : Champagne grand cru

Grape variety : Chardonnay

Style : Champagne

Appellation : Champagne grand cru

Grape variety : Chardonnay

Style : Champagne

ok

Lilyale

White wine

More infos

Appellation : Champagne grand cru

Grape variety : Chardonnay

Style : Champagne

Appellation : Champagne grand cru

Grape variety : Chardonnay

Style : Champagne

ok

Sans soufre ajouté

White wine

More infos

Appellation : Champagne premier cru

Grape variety : Chardonnay

Style : Champagne

Appellation : Champagne premier cru

Grape variety : Chardonnay

Style : Champagne

ok
See more wines
Blanche

2016 - White wine

More infos

Appellation : Champagne grand cru

Grape variety : Chardonnay

Style : Champagne

Appellation : Champagne grand cru

Grape variety : Chardonnay

Style : Champagne

ok

Sophos

2015 - White wine

More infos

Appellation : Champagne grand cru

Grape variety : Chardonnay

Style : Champagne

Appellation : Champagne grand cru

Grape variety : Chardonnay

Style : Champagne

ok

Annexä

2015 - White wine

More infos

Appellation : Champagne grand cru

Grape variety : Pinot noir

Style : Champagne

Appellation : Champagne grand cru

Grape variety : Pinot noir

Style : Champagne

ok

Succculente

Rosé wine

More infos

Appellation : Champagne premier cru

Grape varieties : Pinot noir, Chardonnay

Style : Rose Champagne

Appellation : Champagne premier cru

Grape varieties : Pinot noir, Chardonnay

Style : Rose Champagne

ok

ercanbald

Rosé wine

More infos

Appellation : Champagne appellation

Grape variety : Pinot noir

Style : Rose Champagne

Appellation : Champagne appellation

Grape variety : Pinot noir

Style : Rose Champagne

ok
Localisation
Champagne Waris Hubert, 14 Rue d'Oger, 51190 Avize
Get my itinerary