Rue des vignerons
Book a visit & tasting at Domaine Les Monts Martin in Poligny, in the Jura wine region, France. ✔️Instant Confirmation ✔️On-site payment ✔️Free cancellation
About the winery
We have been winemakers for 5 generations. Today we cultivate 26 hectares in the Côtes du Jura appellation in Poligny. You will find at the domain the famous wines of the Jura (savagnin, savagnin chardonnay, poulsard trousseau) as well as our specialities: a natural effervescent (Bulles de la Tulipe) or flavoured (Bulles de la Tulipe flavoured
...
see more
Winery prices
Activities prices :

Free

0

Wine prices :

5€ to 13€
Useful information
Languages spoken : English, French
Payment methods :

Credit card, Bank check, Cash, American Express

Kids area

Motorhome parking
Disabled facilities

Dogs allowed

Picnic area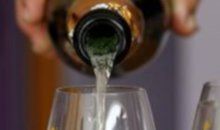 Tasting
Tasting of our wines
Tasting of our products in a warm and friendly atmosphere. We will present you the specificities of the Jura terroir as well as our wine-making processes.
...
More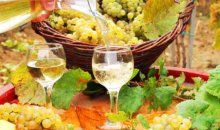 Tour and tasting
Tasting and discovery of the winemaker's equipment
Tasting of our wines and visit of the viticultural equipment used on the estate.
...
More
Winery wines
Bulles de la tulipe

White wine

4.50€

More infos

Appellation : Ajaccio

Grape variety : Chardonnay

Style : White sparkling wine

Appellation : Ajaccio

Grape variety : Chardonnay

Style : White sparkling wine

ok

Bulles de la tulipe aromatisé

White wine

6€

More infos

Appellation : Ajaccio

Grape variety : Chardonnay

Style : White sparkling wine

Appellation : Ajaccio

Grape variety : Chardonnay

Style : White sparkling wine

ok

Assemblage

White wine

8€

More infos

Appellation : Côtes du Jura

Grape varieties : Chardonnay, Savagnin

Style : Dry white

Appellation : Côtes du Jura

Grape varieties : Chardonnay, Savagnin

Style : Dry white

ok

Savagnin

2018 - White wine

11.50€

More infos

Appellation : Côtes du Jura

Grape variety : Savagnin

Style : Dry white

Appellation : Côtes du Jura

Grape variety : Savagnin

Style : Dry white

ok
See more wines
70cl

Liqueur

White wine

12.50€

More infos

Appellation : Ajaccio

Grape variety : Chardonnay

Style : Liqueur

Appellation : Ajaccio

Grape variety : Chardonnay

Style : Liqueur

ok

Poulsard-trousseau

2018 - Red wine

7.50€

More infos

Appellation : Côtes du Jura

Grape varieties : Poulsard, Trousseau noir

Style : Light-bodied red

Appellation : Côtes du Jura

Grape varieties : Poulsard, Trousseau noir

Style : Light-bodied red

ok
Localisation
Domaine Les Monts Martin, Route d'arbois, 39800 Poligny
Get my itinerary