Rue des vignerons
Book a visit & tasting at Domaines Pierre Gaillard, Malleval, France. ✔️Instant Confirmation ✔️On-site payment ✔️Free cancellation
About the winery
When he was 12, Pierre Gaillard enjoyed to plough the vines with a horse. Wine-producing and making studies in Beaune, Pierre has a national degree of oenologist in Montpellier. In 1981, he was in charge of the wine producing-process in Côte-Rotie. and he bought the Clos de Cuminaille in Malleval. In 1987, he settled on the top of the village.
...
see more
Winery prices
Activities prices :

0

€ to

7

€
Wine prices :

7€ to 90€
Useful information
Languages spoken : English, French
Payment methods :

Credit card, Bank check, Cash

Kids area
Motorhome parking
Disabled facilities

Dogs allowed

Picnic area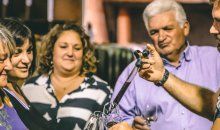 Tasting
Tasting of the Rhône valley appellations
You will have the opportunity to taste our different St Joseph, Côte-Rôtie, Condrieu, Cornas, Crozes-Hermtiage appellations...
...
More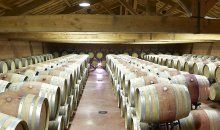 Tour and tasting
Visit of the several cellars and tasting
Visit of the wine-storehouses, the tank room and tasting of different appellations from Northen Rhône valley
...
More
Winery wines
Saint-Joseph

2018 - White wine

21€

More infos

Appellation : Saint Joseph

Grape variety : Roussanne

Style : Fruity white

Appellation : Saint Joseph

Grape variety : Roussanne

Style : Fruity white

ok

Condrieu

2018 - White wine

32€

More infos

Appellation : Condrieu

Grape variety : Viognier

Style : Fruity white

Appellation : Condrieu

Grape variety : Viognier

Style : Fruity white

ok

Crozes-Hermitage

2018 - Red wine

17.50€

More infos

Appellation : Crozes Hermitage

Grape variety : Syrah

Style : Fruity red

Appellation : Crozes Hermitage

Grape variety : Syrah

Style : Fruity red

ok

Clos de Cuminaille

2018 - Red wine

22€

More infos

Appellation : Saint Joseph

Grape variety : Syrah

Style : Fruity red

Appellation : Saint Joseph

Grape variety : Syrah

Style : Fruity red

ok
See more wines
Cornas

2017 - Red wine

32€

More infos

Appellation : Cornas

Grape variety : Syrah

Style : Full-bodied red

Appellation : Cornas

Grape variety : Syrah

Style : Full-bodied red

ok

Côte-Rôtie

2017 - Red wine

42€

More infos

Appellation : Cote Rotie

Grape varieties : Syrah, Viognier

Style : Fruity red, Full-bodied red

Appellation : Cote Rotie

Grape varieties : Syrah, Viognier

Style : Fruity red, Full-bodied red

ok
Localisation
Domaines Pierre Gaillard, Lieu dit "Chez Favier", 42520 Malleval
Get my itinerary