Rue des vignerons
Book a visit & tasting at Domaine de Méjane in Savoie wine region, France. ✔️Instant Confirmation ✔️On-site payment ✔️Free cancellation
About the winery
The Henriquet family has been nurserymen and winemakers for three generations in St Jean de la Porte.
Anne took over the domain after her father Jean, and she vinifies the wines of the 15 ha.
With a passion about plant selection, they have created a conservatory of old and forgotten grape varieties of Savoy. To observe the difference between
...
see more
Winery prices
Activities prices :

0

€ to

18

€
Wine prices :

6€ to 19€
Useful information
Languages spoken : French
Payment methods :

Credit card, Bank check, Cash

Kids area

Motorhome parking
Disabled facilities

Dogs allowed

Picnic area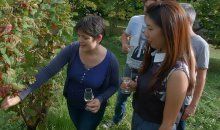 Tasting
The range of Savoy wines
Through the tasting of our wines, we propose you to discover our vineyard in constant evolution and to apprehend the diversity of our Savoyard and cosmopolitan grape varieties.
...
More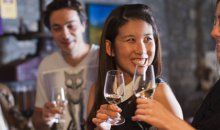 Tour and tasting
First steps with Savoie wines
Stroll through the Clos vineyards, discovery of the cellar, and tasting of 4 wines. Presentation of the estate and the work of the winemaker from the vine to the cellar.
...
More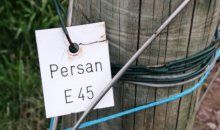 Tour and tasting
Conservatory of forgotten grape varieties' visit
Visit to the conservatory plot of forgotten grape varieties and the study collection followed by a tasting of 5 wines
...
More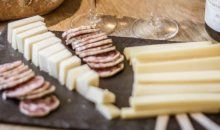 Tour and tasting
Sensory workshop: Cheese and wine pairing
Anne, the winemaker, will share with you her knowledge of both cheese and Savoy wines to find the perfect match. What do you drink with cheese?
...
More
Winery wines
Origine Jacquère

2021 - White wine

6.30€

More infos

Appellation : Savoie

Grape variety : Jacquère

Style : Dry white

Appellation : Savoie

Grape variety : Jacquère

Style : Dry white

ok

Origine Roussette

2020 - White wine

7.50€

More infos

Appellation : Roussette de Savoie

Grape variety : Altesse

Style : Dry white

Appellation : Roussette de Savoie

Grape variety : Altesse

Style : Dry white

ok

Origine St Jean de la Porte

2020 - Red wine

8€

More infos

Appellation : Savoie

Grape variety : Mondeuse noir

Style : Full-bodied red

Appellation : Savoie

Grape variety : Mondeuse noir

Style : Full-bodied red

ok

Flavien

2020 - Red wine

10€

More infos

Appellation : Savoie

Grape variety : Persan

Style : Full-bodied red

Appellation : Savoie

Grape variety : Persan

Style : Full-bodied red

ok
Localisation
Domaine de Méjane, 333 Rue de la Mairie, 73250 Saint Jean de la Porte
Get my itinerary