Rue des vignerons
Book a visit & tasting at Cognac Courtin distillery in Cognac region, France. ✔️Instant Confirmation ✔️On-site payment ✔️Free cancellation
The distillery
My passion, my job,
Coming from a family of wine growers, my father was a wine grower, my grandfather was a wine grower and his father before him, it is with pride and passion that I contribute to the development of the family heritage and thus perpetuate the work of 7 generations before me. The elaboration of a final product that I can market
...
see more
Winery prices
Activities prices :

0

€ to

25

€
Drink prices :

4€ to 62€
Useful information
Languages spoken : French
Payment methods :

Credit card, Cash

Kids area

Motorhome parking
Disabled facilities

Dogs allowed

Picnic area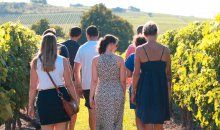 Tour and tasting
Discovering the know-how of winegrowing
Visit of the family property located in the heart of the Cognac vineyard followed by a tasting
...
More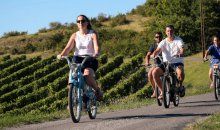 Tour and tasting
Moped ride in the heart of the Grande Champagne
We offer you a trip back in time on a moped, a ride through the Cognac vineyards.
...
More
Drinks
Pineau Blanc

2017 - White wine

11€

More infos

Appellation : Pineau des Charentes

Grape variety : -

Style : Sweet white

Appellation : Pineau des Charentes

Grape variety : -

Style : Sweet white

ok

Vieux Pineau

2010 - White wine

17€

More infos

Appellation : Pineau des Charentes

Grape variety : -

Style : Sweet white

Appellation : Pineau des Charentes

Grape variety : -

Style : Sweet white

ok

70cl

Cognac VS

2017 - White wine

19€

More infos

Appellation : Cognac Grande Champagne

Grape variety : Ugni blanc

Style : Cognac VS

Appellation : Cognac Grande Champagne

Grape variety : Ugni blanc

Style : Cognac VS

ok

70cl

Cognac VSOP

2011 - White wine

26€

More infos

Appellation : Cognac Grande Champagne

Grape variety : -

Style : Cognac VSOP

Appellation : Cognac Grande Champagne

Grape variety : -

Style : Cognac VSOP

ok
See more wines
70cl

Cognac XO

2002 - White wine

62€

More infos

Appellation : Cognac Grande Champagne

Grape variety : Ugni blanc

Style : Cognac XO

Appellation : Cognac Grande Champagne

Grape variety : Ugni blanc

Style : Cognac XO

ok

Pétillant de Raisin

2022 - Red wine

3.70€

More infos

Appellation :

Grape variety : Merlot noir

Style : Fruity red

Appellation :

Grape variety : Merlot noir

Style : Fruity red

ok

Pineau Rouge

2019 - Red wine

11€

More infos

Appellation : Pineau des Charentes

Grape variety : Merlot noir

Style : Fruity red

Appellation : Pineau des Charentes

Grape variety : Merlot noir

Style : Fruity red

ok
Localisation
Cognac Courtin, 10 rue du Souterrain la métairie, 16130 Saint-Preuil
Get my itinerary