Rue des vignerons
Book a tour of Champagne House R.Renaudin in Moussy, France. ✔️Instant Confirmation ✔️On-site payment ✔️Free cancellation
About the winery
The Renaudin family is the successor of Pierre Louis, Count of Failly since 1724, from the prestigious lineage of the "Seigneurs des Conardins".
The spirit of R.Renaudin champagne is to "let time take its course".
Its wines are mostly blended with Chardonnay Premier Cru and its Millésimés of more than 10 years have kept all
...
see more
Winery prices
Activities prices :

20

€ to

30

€
Wine prices :

30€ to 120€
Useful information
Languages spoken : English, French
Payment methods :

Credit card, Bank check, Cash

Kids area
Motorhome parking
Disabled facilities

Dogs allowed

Picnic area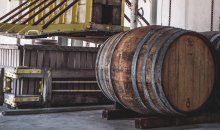 Tour and tasting
The effervescence of time
Discover the domain during a visit followed by a tasting of the emblematic cuvee.
...
More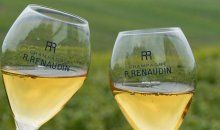 Tour and tasting
From vine to wine
360° visit of the domain followed by a tasting of our emblematic cuvee and a vintage.
...
More
Winery wines
Réserve

White wine

30€

More infos

Appellation : Champagne appellation

Grape variety : Chardonnay

Style : Champagne

Appellation : Champagne appellation

Grape variety : Chardonnay

Style : Champagne

ok

Espiègle Premier Cru

2009 - White wine

38€

More infos

Appellation : Champagne premier cru

Grape variety : Chardonnay

Style : Champagne

Appellation : Champagne premier cru

Grape variety : Chardonnay

Style : Champagne

ok

Espiègle Collection

2005 - White wine

50€

More infos

Appellation : Champagne premier cru

Grape variety : Chardonnay

Style : Champagne

Appellation : Champagne premier cru

Grape variety : Chardonnay

Style : Champagne

ok

Espiègle Rosé

Rosé wine

32€

More infos

Appellation : Champagne appellation

Grape variety : Chardonnay

Style : Rose Champagne

Appellation : Champagne appellation

Grape variety : Chardonnay

Style : Rose Champagne

ok
Localisation
Champagne R.Renaudin, 35 rue de la liberté, 51530 Moussy
Get my itinerary