Rue des vignerons
Book a visit & tasting at Domaine Hamet-Spay in the Beaujolais wine region, France. ✔️Instant Confirmation ✔️On-site payment ✔️Free cancellation
About the winery
The privileged location of our Domaine in Saint Amour Bellevue, in the north of Beaujolais and the south of Burgundy, allows us to produce a wide range of red and white wines from soils and terroirs that give our vintages all their character: Saint Amour, Julienas, Moulin à Vent with the Gamay grape variety, Pouilly-Fuissé, Bourgogne blanc,
...
see more
Winery prices
Activities prices :

Free

0

Wine prices :

9€ to 15€
Useful information
Languages spoken : English, French
Payment methods :

Credit card, Bank check, Cash

Kids area
Motorhome parking
Disabled facilities

Dogs allowed

Picnic area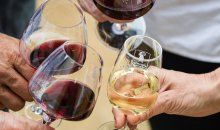 Tasting
Tasting of the family production at the Cellar
Between Burgundy and Beaujolais, come and discover the expression of Gamay and Chardonnay.
...
More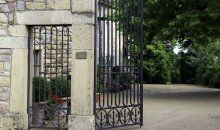 Tour and tasting
Discover Saint-Amour and its wines
Visit of the vineyards in the heart of the Domaine then tasting at the cellar of the family production with the current vintages.
...
More
Winery wines
Bourgogne blanc "Vers l'Eglise"

2020 - White wine

9.50€

More infos

Appellation : Bourgogne

Grape variety : Chardonnay

Style : Fruity white

Appellation : Bourgogne

Grape variety : Chardonnay

Style : Fruity white

ok

Juliénas Côte de Bessay

2019 - Red wine

10€

More infos

Appellation : Julienas

Grape variety : Gamay

Style : Fruity red

Appellation : Julienas

Grape variety : Gamay

Style : Fruity red

ok

Saint-Amour Vers l'Eglise

2020 - Red wine

10€

More infos

Appellation : Saint Amour

Grape variety : Gamay

Style : Fruity red

Appellation : Saint Amour

Grape variety : Gamay

Style : Fruity red

ok

Saint-Amour Clos du Chapitre

2019 - Red wine

11€

More infos

Appellation : Saint Amour

Grape variety : Gamay

Style : Fruity red

Appellation : Saint Amour

Grape variety : Gamay

Style : Fruity red

ok
See all
Moulin-A-Vent Les Terres rouges

2020 - Red wine

13€

More infos

Appellation : Moulin a Vent

Grape variety : Gamay

Style : Full-bodied red

Appellation : Moulin a Vent

Grape variety : Gamay

Style : Full-bodied red

ok
Localisation
Domaine Hamet-Spay, Place de L'église, 71570 St Amour Bellevue
Get my itinerary