Rue des vignerons
Book a visit & tasting at Domaine Feraud et Fils in the Rhone Valley wine region, France. ✔️Instant Confirmation ✔️On-site payment ✔️Free cancellation
About the winery
In 1984, Pierre and his son Eddie, both from an old family of winegrowers in Châteauneuf-du-Pape, founded the estate "Eddie Feraud et Fils". 28 years later, Yannick joined his father Eddie on the estate.
Today, the estate owns, in Châteauneuf-du-Pape, a very beautiful and small vineyard of 5,5 ha implanted on sand, safres and sandy
...
see more
Winery prices
Activities prices :

0

€ to

10

€
Wine prices :

10€ to 50€
Useful information
Languages spoken : English, French
Payment methods :

Credit card, Bank check, Cash

Kids area
Motorhome parking
Disabled facilities

Dogs allowed

Picnic area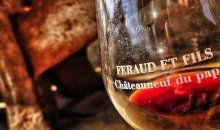 Tasting
Commented tasting of our wines
Discover our wines with 2 to 4 cuvées tasted according to the season
...
More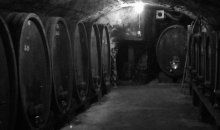 Tour and tasting
Visit of our cellar and tasting of our wines
Go down to the cellar to discover our "foudres" barrels, then discover our wines during a commented tasting
...
More
Winery wines
P'tit Plaisir

2019 - White wine

More infos

Appellation : Vin de France

Grape varieties : Clairette Blanc, Grenache blanc, Muscat à petits grains blanc

Style : Fruity white

Appellation : Vin de France

Grape varieties : Clairette Blanc, Grenache blanc, Muscat à petits grains blanc

Style : Fruity white

ok

Châteauneuf-du-Pape Blanc

2018 - White wine

More infos

Appellation : Chateauneuf du Pape

Grape varieties : Clairette Blanc, Grenache blanc

Style : Dry white

Appellation : Chateauneuf du Pape

Grape varieties : Clairette Blanc, Grenache blanc

Style : Dry white

ok

Châteauneuf-du-Pape Rouge

2016 - Red wine

More infos

Appellation : Chateauneuf du Pape

Grape variety : Grenache noir

Style : Full-bodied red

Appellation : Chateauneuf du Pape

Grape variety : Grenache noir

Style : Full-bodied red

ok

Châteauneuf-du-Pape Raisins Bleus

2017 - Red wine

More infos

Appellation : Chateauneuf du Pape

Grape varieties : Clairette Rosé, Grenache noir

Style : Full-bodied red

Appellation : Chateauneuf du Pape

Grape varieties : Clairette Rosé, Grenache noir

Style : Full-bodied red

ok
Localisation
Domaine Feraud et Fils, 9 Avenue Charles de Gaulle, 84230 Châteauneuf du Pape
Get my itinerary