Rue des vignerons
Book a visit & tasting at Vins Marquis de Montmelas, Montmelas Saint Sorlin in the Beaujolais wine region, France. ✔️Instant Confirmation ✔️On-site payment ✔️Free cancellation
About the winery
The Marquis de Montmelas wines are made at the Chateau de Montmelas, owned by our family since 1566. Based on a rocky outcrop, this former garrison of the lords of Beaujeu overlooks the plain of the Saone river and the 50 hectares vineyard planted on the hillside.
The Marquis de Montmelas wines are full of history and convey the values of the
...
see more
Winery prices
Activities prices :

0

€ to

12

€
Wine prices :

8€ to 13€
Useful information
Languages spoken : English, French
Payment methods :

Credit card, Bank check, Cash

Kids area
Motorhome parking
Disabled facilities

Dogs allowed

Picnic area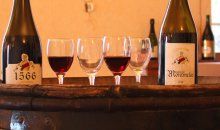 Tasting
The Gamay king of Beaujolais
Tasting of Gamay's aromatic palettes through 3 different red wines
...
More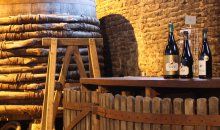 Tasting
The colours of the Castle
Tasting of red and white Beaujolais Villages
...
More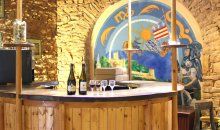 Tour and tasting
From harvest to glass
Visit of our place of production followed by a tasting
...
More
Winery wines
Crémant de Bourgogne

White wine

8.50€

More infos

Appellation : Crémant de Bourgogne

Grape variety : Chardonnay

Style : White sparkling wine

Appellation : Crémant de Bourgogne

Grape variety : Chardonnay

Style : White sparkling wine

ok

Marquis de Montmelas blanc

2021 - White wine

9.50€

More infos

Appellation : Beaujolais Villages

Grape variety : Chardonnay

Style : Dry white, Fruity white

Appellation : Beaujolais Villages

Grape variety : Chardonnay

Style : Dry white, Fruity white

ok

Marquis de Montmelas

2016 - Red wine

9€

More infos

Appellation : Beaujolais Villages

Grape variety : Gamay

Style : Fruity red

Appellation : Beaujolais Villages

Grape variety : Gamay

Style : Fruity red

ok

Marquis de Montmelas

2017 - Red wine

9€

More infos

Appellation : Beaujolais Villages

Grape variety : Gamay

Style : Light-bodied red

Appellation : Beaujolais Villages

Grape variety : Gamay

Style : Light-bodied red

ok
See all
Cuvée spéciale 1566 "Sans rien Feindre"

2020 - Red wine

13€

More infos

Appellation : Beaujolais Villages

Grape variety : Gamay

Style : Full-bodied red

Appellation : Beaujolais Villages

Grape variety : Gamay

Style : Full-bodied red

ok

Belles de Montmelas

2021 - Rosé wine

8.50€

More infos

Appellation : Beaujolais Villages

Grape variety : Gamay

Style : Full-bodied rosé

Appellation : Beaujolais Villages

Grape variety : Gamay

Style : Full-bodied rosé

ok
Localisation
Vins Marquis de Montmelas, Le Château, 69640 Montmelas Saint Sorlin
Get my itinerary